Renew and Restore Counseling Center of Minnesota LLC is a Telehealth Counseling and Therapeutic Services practice based in Minnesota specializing in individual and couples therapy for clients located in Minnesota and Florida. It is owned by me, Trista Weber, MA, LMFT.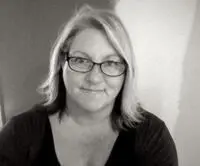 I am a private practitioner serving adult individuals and couples concerning a variety of issues, including Anxiety, Depression, Stress, Loss, Life Transition, Infidelity, Blended Family challenges, and Intentional Living.





I am committed to serving clients with a collaborative, experiential based approach utilizing practical communication exercises and emotionally focused techniques. My therapeutic approach is to provide support and practical feedback to help clients effectively address personal and relational challenges. I integrate complementary methodologies and techniques to offer a highly personalized approach tailored to each client's needs. With compassion and understanding, I work with the experience of each individual to help them build on their strengths, and attain both personal and relational growth. Contact me if you have questions or would like to schedule a free 20 minute consultation.
Education

Master of Marriage and Family Therapy, Saint Mary's University

License

Licensed Marriage and Family Therapist, State of Minnesota
Additional Training
Telehealth for Mental Health Professionals
Acceptance and Commitment Therapy Basic Training
Emotionally Focused Couples Therapy Basic Skills and Core Skills(current)
Lay Counselor Training Woodland Hills Church
Life On Purpose Group Facilitator Training Woodland Hills Church
Prepare/Enrich Certified
Professional Activities and Memberships
MAMFT Member